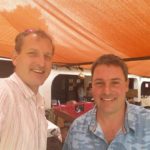 On a chance drive on Saturday I noticed a sign pointing me to the Walkerville Farmer's Market, in South Africa and pulled in to see what was going on.
I met owner and trader Gary Tuchmann and we chatted about running a market and what a new trader needs to get started. I also spoke to Karen Gibbs from the Karen Gibbs Crafts Stall and learned how your day time job and your creative stall life can function together.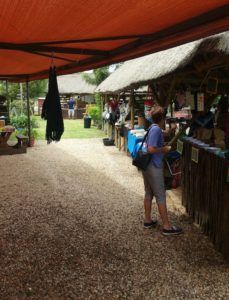 I also spoke to Izetta da Sá about working with local farmers and small holdings, and to Petro about how her Art is bringing a light to others through her painting.
For Food on the Move this week I interviewed James of Ninhou and tried some delicious treats.
Welcome to episode 5 of The Market Nosh Show
For more information visit MarketNosh.com
The Walkerville Farmer's Market can be found by visiting www.facebook.com/WalkervilleFarmersMarket or by visiting www.wfmarket.co.za.
Karen Gibbs from Karen Gibbs Krafts can be found at www.facebook.com/Karengibbskrafts/
Izetta da Sá is part of the Wakerville Farm Produce Network and can be found at www.facebook.com/groups/1028861403843768/
Petro van der Westhuizen will have details to follow shortly
James of Ninhou can be found at the Walkerville Farmer's Market or at the Lido Hotel Night Market.
Enjoy the show and it will be great to hear your feedback via Facebook. There are more podcasts on The Market Nosh Show which can be found by clicking Podcast and visit the Instagram feed to see the folks I was talking to on the day.