TMNSP 006 – Permaculture in Johannesburg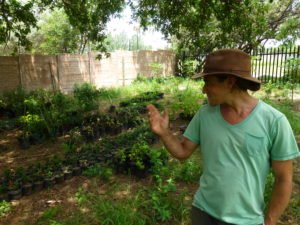 I had the pleasure of meeting Ash Lurie and his mom Adi at their home where Ash has been turning the once barren front garden into a luscious green microcosm of a Food Forest. The area, now landscaped to retain water is allowing plants and trees to thrive in a climate that is dry and harsh.
The garden supports up to six people with surplus food being given aways to friends and local passerby's. The permaculture philosophy determining their designs within the garden and even to the pool.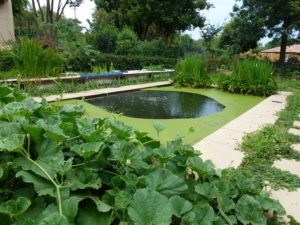 Adi is proof that a chemical free pool has had a dramatic effect on her health and is an amazing place for people to gather and chat. Not to mention the fish and the filtration methods!
This can all be done in your own garden too. If you want to get in touch with Ash you can visit his Facebook page and ask him some questions or show him some love by liking what he is achieving. You can find it @TheEdgeEffect.
Enjoy the show and it will be great to hear your feedback via Facebook. There are more podcasts on The Market Nosh Show which can be found by clicking Podcast and visit the Instagram feed to see the folks I was talking to on the day.