Hi and welcome to Market Nosh
I am Maurice and I'm super excited you made it here.
I have visited many stalls, farm shops and markets in my time and enjoyed the buzz and the quality of enjoying fresh local produce. Market stall owners and farmers work exceptionally hard to get up early, prepare for the day and arrive before most of us have even brewed our first cup of tea. I love the diverse people that make markets possible and it is them I wanted to help along their journey.Some of the best-known businessmen started off in the market. Learning what people wanted, meeting high demand and knowing when to cut your losses were all learnt in the market. The wealth of experience for any business person is the best there is.Marks and Spenser, Tesco and Alan Sugar are some great examples of starting out in the humble market. Innocent smoothies began at a music festival and selling shop to shop in London.It is with this in mind, Market Nosh was born. The BEST RESOURCE you can get to be inspired and develop your Market Stall business into an empire!
Standing Out of the Crowd and BE NOTICED
At Market Nosh, markets are the place to meet others, learn about your favourite foods, and try interesting and different flavours and concoctions. The Marketplace isn't a soulless supermarket rather they are made up of inspired people who know their products well.In time there will be insider stories from the farm, Stall Owners and Market Stall Groups.If you want to be kept up to date with the best business advice around, then subscribe to our email newsletter. It's free and arrives to your inbox monthly.
News from Market Nosh
Market Stall news? Then join the BEST Stall Owners community online!
The Guy Behind Market Nosh, Maurice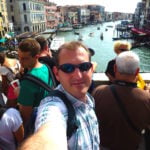 In 2014 I left my teaching career to pursue a life on my own terms. Just like Market Stall owners that are driven to the marketplace to create a business, so I was driven to explore more and see the world. Each time I found myself in a market the same idea kept coming up – I can pass on strategies to owners.I went on to develop a digital marketing consultancy and still love visiting National Parks to see the wilds, often taking me to Market Places in far-flung places.Market Nosh is created for you the entrepreneur. To be your own boss and develop your business in a way that brings you the lifestyle you want. This is the place to help you with that and I cannot wait to meet you on your journey. Don't forget the newsletter for news and ideas in your inbox.