As part of business enterprise and enabling people of all ages to get started working and learning in the Marketplace, Market Nosh runs two types of visits.
Schools
Meetups and Lectures
Schools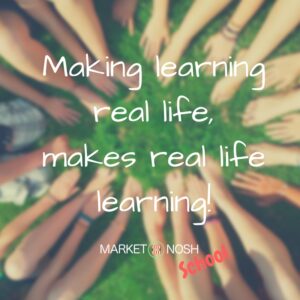 Young people are needed to drive business forward and with the growing trend towards office employment and Further education, it is vital the pupils be given an opportunity to see other ways of developing a business and following their hopes and dreams.
The market place has often been the starting place for large business. It is where the many of the major entrepeneurs have learned their skills.
Learning about customer service, watching trends, keeping records on accounts and understanding the marketplace within which they work has formed the cornerstone to their business today.
Those same skills they learned back at the market stall have not changed, the surroundings may have.
In visiting schools for talks, visits and whole Market Events, I aim to encourage pupils to see the marketplace a more than just a place for substandard items.
I challenge the myths that business has to start big, and encourage creative pupils to share their work with the wider world.
Marketplace encourage diversity and team work. They are individual enterprises and they are also dependent on the whole. Neither can exist in a vacuum and these lessons are pivotal to understand how the marketplace and the world of commerce exist.
I am a fully qualified Secondary School Teacher, and aim to connect with pupils creative abilities, their creative thinking and develop their understanding of Finance.
To get in touch to find out more you can email me at [email protected].
Meetups and Lectures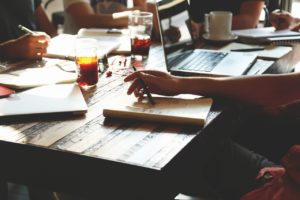 I also visit Meetup groups and lecture to small groups of people interested in starting up their own market stall.
Looking at the basics from setting up a stall, organising merchandise and displaying your items, to Social Media platforms, promotion and basic single entry accounting.
With a relaxed atmosphere where we meet and even try some of the methods, you can book me for your traders to encourage a specific theme or get together for a small informal talk.
The social media talk is a hands on event where students should have a mobile device with data to be able to set up their accounts and businesses online. As best as is possible if, wifi is available that would be utilised instead.
To find out more about booking me for a short lecture, one to one chat or part of your Meetup group, email me at [email protected]